As an Amazon Associate FreshCoffeeHouse.com earns from qualifying purchases.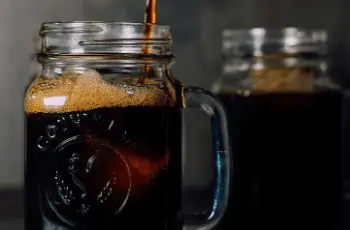 Cold-brew is quickly becoming my favorite coffee drink and it might have won you over as well, perhaps that's why you're here. I've recently experimented with a bunch of…
read more
Everything You Need to Know About Cold Brewed Coffee
Cold brew is coffee made with cold or room temperature water. The name of this brewing technique refers to the process of extracting coffee from the beans.
It's made by placing coffee grounds in a container with room temperature water. The coffee is then soaked in water for an extended period of time. The resulting flavor of cold-brewed coffee is smooth, sweet, & less acidic than hot brewed coffee.
Besides the fact that it's delicious, there are a ton of reasons to make cold-brewed at home, here are a few:
Brewed in large portions, enough for a whole week.
No babysitting required.
Inexpensive way of making coffee.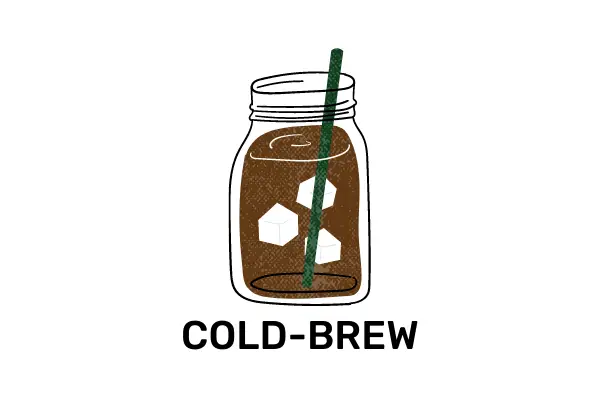 Want to Make Cold Brew at Home?
If you're planning on making cold-brewed coffee at home, this is the container you're looking for. Every time I make a batch of cold brew in this bad boy it tastes clean, natural, and smooth. I'd recommend this coffee maker to everyone, not just because of its quality, but because of all the helpful details such as the water volume gauge, and the non-slip rubber cushion base.
If you'd rather browse around to see your options, I put together a list of all the best containers for cold-brewed coffee available on the market for you to check out.
Ovalware

Airtight
Cold Brew Coffee Maker


Capacity: 34oz(1L) or 50oz(1.5L)



Airtight seal



Stainless steel filter included



Non-slip rubber cushion base



Dishwasher safe
What Coffee Beans Should You Use for Cold Brew Coffee?
If you already have a way of making the coffee, the next step is to choose the right coffee beans. I'm still to find ones as good as the coffee I got from Cold Brew Lab. They carefully select specialty coffee beans from Colombia and bring them to both medium and dark roasts to create a bean perfect for cold-brew. It's their specialty. This coffee is rich and smooth, just as cold brew should be!
Cold Brew Lab Whole Bean
Beans sourced from

Colombia

100% Arabica coffee beans

Blend of medium & dark roasts

USDA Certified Organic
How to Make Cold-Brew at Home?
Now that you have the equipment and the beans, it's time to learn how to make the perfect cold brew coffee at home.
If you've never tried this brewing technique before you'll be happy to know it's the easiest way of making coffee, especially in large volumes. I recently experimented with a number of different coffee beans, containers, and recipes and decided to put together this step-by-step guide to help you along the way. Both newcomers and coffee experts can learn something new from this simple walkthrough.
Step 1: Grind the Coffee Beans
Bring 1 cup(8oz) of coffee beans to a coarse grind. They should only be cracked a couple of times because the larger surface area will allow for a better extraction. Also, a larger grind will keep your brew from getting bitter overnight.
Step 2: Add Water
After adding the coffee grounds to your container, begin to pour your filtered water over the coffee.
Continue to pour all of the water into the container making sure none of the grounds are sticking out.
Stir the coffee to liven up the extraction process and make sure the coffee is fully saturated.
Step 3: Steep Your Brew in the Fridge
Make sure to place a lid over your container or jar and place the brew in a refrigerator for no less than 18 hours and no more than 24 hours.
Some people like to drink their brew after just 12 hours. If you want to sneak a cup and taste the brew after a shorter time frame, do so and compare the results to your final drink.
Step 4: Strain the Cold Brew
Before we get to try our creation, we need to filter the brew to catch the coffee grounds and particles.
If you have a small mesh filter, line it with a cheesecloth or a paper filter and slowly strain the coffee.
Step 5: Serve Over Ice
Your cold brew is ready to be served. Pour your original, homemade brand of coffee over a glass filled with ice cubes and taste your creation.
If the cold brew flavor is too bold then pour 1/2 glass of coffee and 1/2 glass of cold water.
Find the detailed instructions on how to make the perfect cold-brew coffee here!