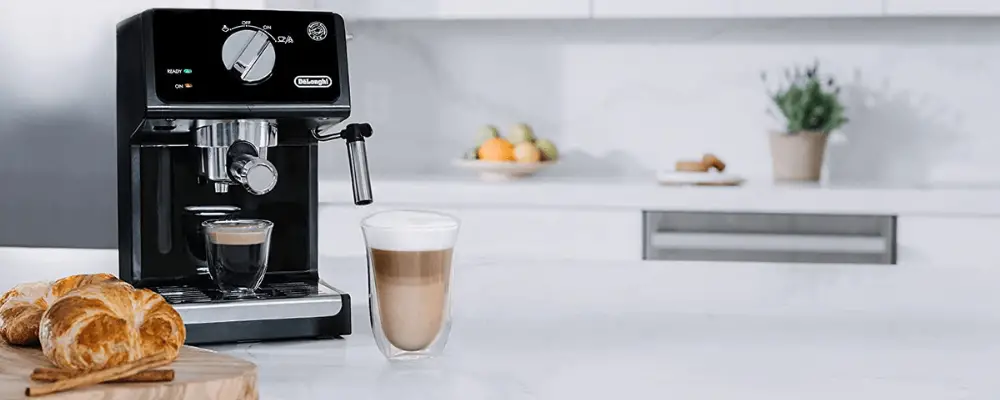 You can't beat fresh espresso in the morning!
The heavenly aroma of the coffee, the delicious body of the short drink, and the luxurious crema spells the perfect start to the day for any coffee lover.
We, coffee enthusiasts, like to geek out over espresso made at famous coffee shops, but now more than ever before, perfect espresso can be served right on your kitchen countertop.
This drink used to be a luxury enjoyed at specialty coffee shops brewed by pro baristas, but those days are gone. Everyone can make espresso in their own kitchen ever since espresso machines have become so affordable.
Here are 17 reasons why you need to own an espresso machine at home.
1. Brew Coffee Like a Pro Barista!
Who says you can't make coffee fit for royalty in the comfort of your own kitchen? All you need is the right tools and a little bit of patience.
At some point in time, fancy coffee was reserved for people who knew the brewing processes and had access to the right machines. Now everyone can make quality coffee at home.
Treat yourself and your company to cafe-quality espresso, or any other espresso-based drink, made by your own hand.
It all starts with the right espresso machine.
2. Try New Types of Coffee
Even though black coffee can be wonderful from time to time, everyone should experiment with the different types of espresso drinks to truly appreciate what they have to offer.
With your own espresso machine at home, you can choose to make a latte, cappuccino, mocha, or countless other espresso-infused drinks.
In Italy and France, milk-based espresso drinks are a standard morning delicacy because they keep your stomach full and hunger away for longer than regular coffee.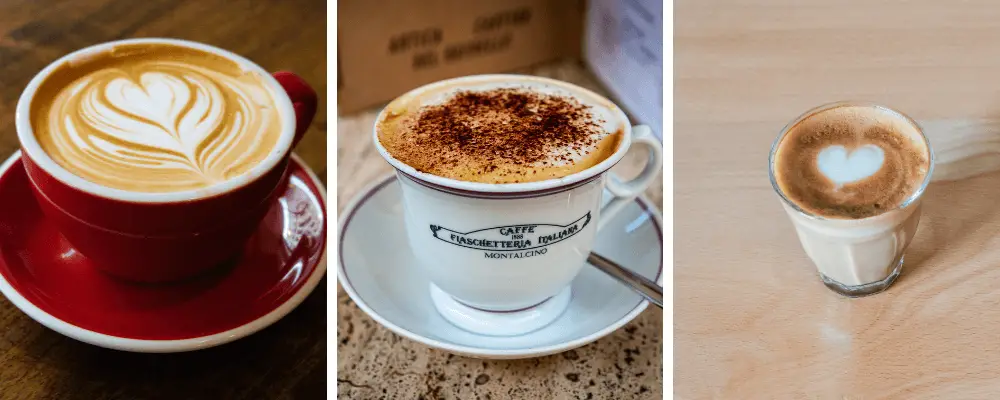 3. Drink Less Coffee
If you find yourself drinking too much coffee throughout the day, you need to consider switching to espresso.
Turn in your 12-ounce mug for a 1.5-ounce demitasse. You still get the rich coffee flavor, with significant caffeine content, and a world-famous pick-me-up, but in much smaller volumes.
In the short term, drinking less coffee will alleviate bloatedness. Over the long term, it can have health benefits such as reducing the risk of heart disease.
4. Make Coffee at Home
Avoid trips to fancy coffee houses or expensive cafe shops and start brewing espresso like a pro barista right in your own kitchen.
Honestly, you might have to give the brewing precess a couple of tries to get it right but with a step-by-step guide to the perfect espresso, you'll be making coffee like a pro in no time!
5. All that Money Adds Up
Have you considered how much money you're spending on coffee on a regular basis? The average cup of joe can cost $2, and the fancy kind can be closer to $5, sometimes even more.
Having an espresso machine at home saves you a lot of money over a year. If you spend $3 on coffee per day, in one year that adds up to $1,095.
Considering an affordable espresso machine for just over $100, you can save yourself a whole bunch of money by making espresso at home.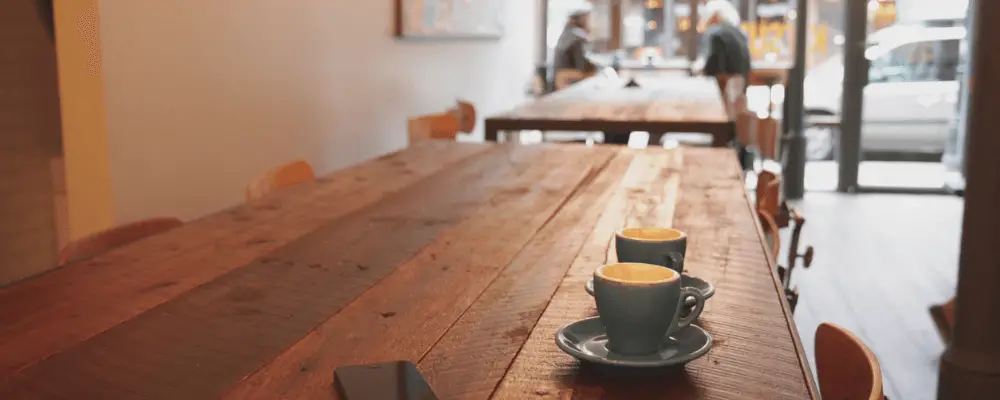 6. Save Time
The average time to pull a shot of espresso is 24 seconds, the average time to make a pot of coffee is 5 minutes.
Besides that, consider how much time you're saving on all the trips to a coffee shop.
7. Try the Americano
Americano is an espresso mixed with hot water. It's what American soldiers drank in Europe during WW2, hence the name.
They added water to coffee served by the French and Italians to make it resemble to drink they were more used to.
The Americano has caught on around the globe as a variant of the espresso. Why not learn how to make one at home, and enjoy a piece of history.
8. How About a Cortado?
The cool name of the coffee originated from the Spanish word cortar, which translates to cut.
If you've ever made a coffee with milk before you are well equipped to handle the process of brewing a Cortado.
Unlike almost any other espresso drink, this one has equal parts coffee and milk.
I suggest starting with two shots of espresso brewed in your machine. Pour the espresso into a mug with an equal amount of warm milk. Voila, you have yourself a Cortado.
9. Chocolate Coffee? It's called a Mocha!
Sign me up! Chocolate and coffee, two of my favorite things mixed in one mug.
There are a few ways of making a mocha, but you'll need an espresso machine to get it done right.
Check out this recipe for the best mocha I've ever made at home and thank me later!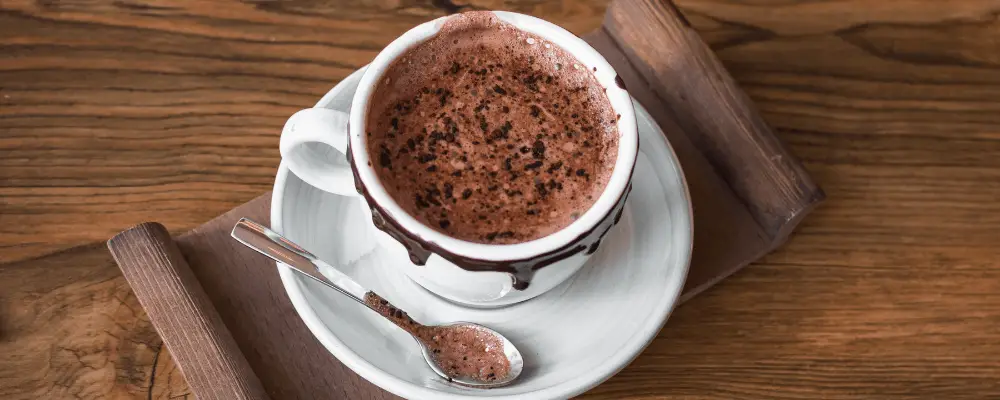 10. The Best Coffee to Drink in the Morning
According to a recent survey of over ten thousand people, espresso is the best coffee to drink in the morning.
The quality of the coffee, the potency of the caffeine, and the quick brewing times are all part of the reason why espresso is the most popular morning coffee.
I love how smooth it goes down after breakfast and doesn't leave me too bloated in the morning.
Take a look at the survey results here to see where your favorite coffee drink landed.
11. Beautiful Kitchen Decor!
There is hardly anything more noticeable in your kitchen than an espresso machine. They are bright, bold, and stylish.
What's even more exciting is that they come in a variety of different shapes, sizes, and colors. There are so many options to choose from you're almost guaranteed to find something that fits your home decor or makes your kitchen pop.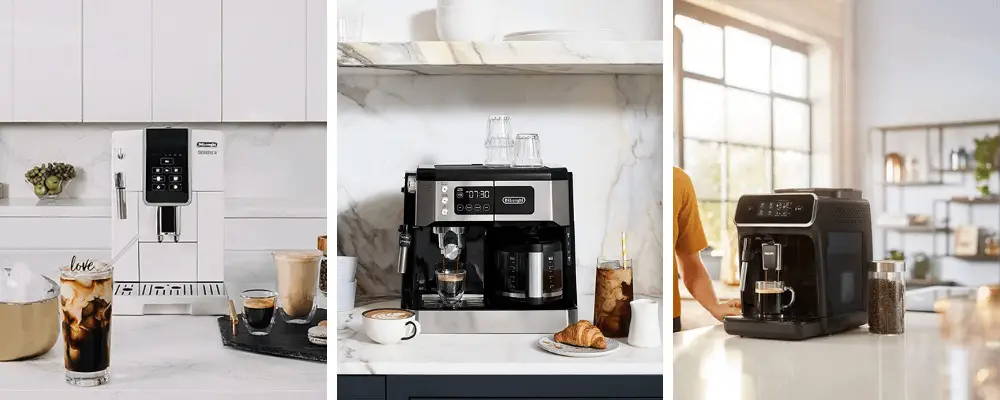 12. Experiment with Different Types of Coffee Drinks
There's almost no limit to how many different types of coffee drinks you can experiment with when you have an espresso machine at home.
Have you heard of a flat white, red-eye, romano, or cafe bonbon? They are all variations of espresso-based coffee from around the world.
Once you start to learn more about espresso you might make a coffee drink hit list you'd like to try or create an espresso variation of your own.
13.Potent Pick-Me-Up
When your lunchtime crash comes around, or you're working late on an assignment, there's hardly a better pick-me-up than espresso.
No need to drink a whole cup of joe or spend money on expensive energy drinks. One shot of potent coffee is all you need.
Since the volume of a shot of espresso is so much smaller than a whole mug of coffee or a can of your favorite energy drink, that means less bloatedness and fewer trips to the bathroom.
14.Easier to Use than Ever Before!
Pulling a shot of espresso used to require some experience and a couple of fancy tools. Luckily for us, it's never been easier to enjoy espresso at home.
Modern espresso machines can automate the entire process, from grinding coffee beans to pulling a perfect shot of espresso. Surprisingly the quality of their brew is outstanding.
Manual espresso machines have been perfected as well if you'd rather feel like a real barista and pull your own shot of coffee.
15.Use Less Coffee
If you're drinking less coffee, you're obviously using fewer coffee beans. Switching to espresso will give you a chance to save a little bit of money on coffee beans.
Less coffee goes into the espresso machine, so more money stays in your pocket.
16.Coffee for Dessert
Want to impress your friends with something better than plain coffee, how about affogato or tiramisu?
Affogato is a delicious European-styled dessert made from gelato covered with espresso.

17. Latte Art
Have you ever wanted to learn how to create those beautiful designs on your coffee? Here's your chance.
Start by using your new coffee machine to make an espresso and begin to mix it with milk. Try to learn how to make a leaf, a spiderweb, or even a swan. Maybe you've got some ideas of your own.
If you want to see more, take a look at this latte art from the world latte art championships.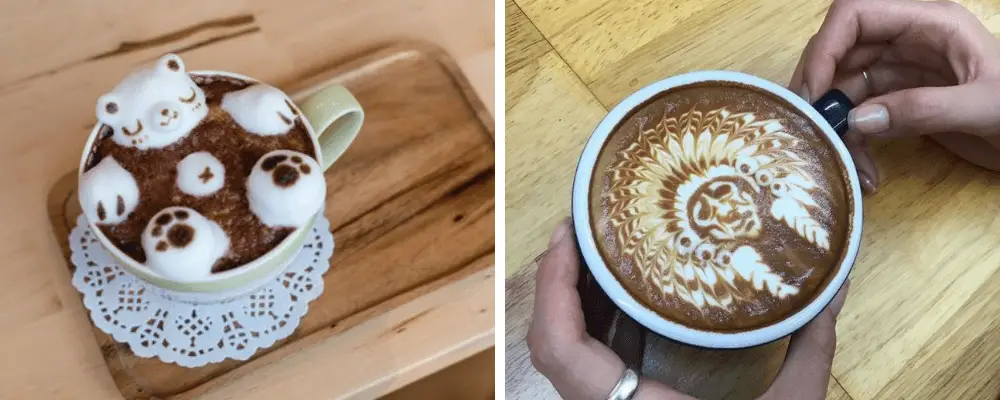 I've always seen coffee as a way of bringing people together. Everywhere I go people seem to enjoy a fresh cup of coffee and that's what drives my passion. There's always a new brew to master, and there's always a new face to enjoy it with. Hitch a ride with me on a coffee-fueled adventure to find a perfect cup.