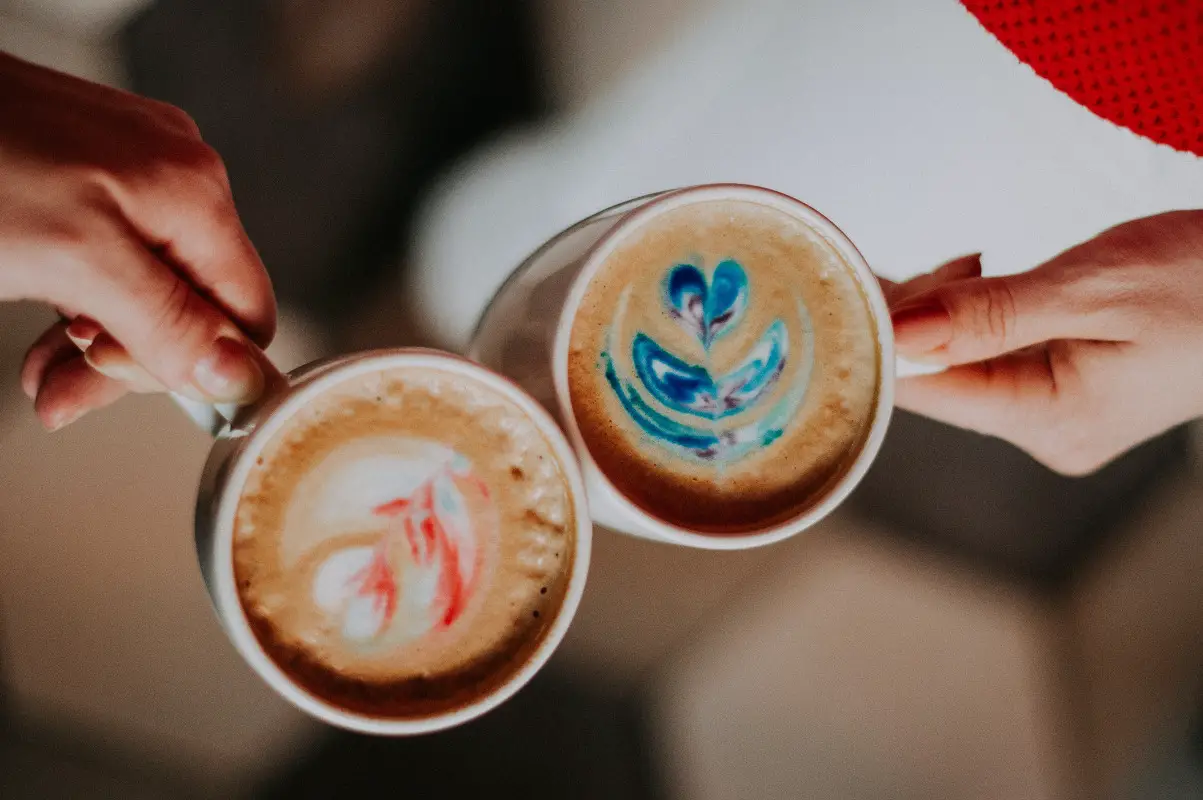 Almost everyone knows how they like their coffee, right? A little milk or cream, sugar, the brewing method, the strength of your cup, your favorite brand, even your favorite mug.
Being a coffee enthusiast, I like to hang around the coffee community as regularly as I can to experiment with different flavors when the opportunity comes around.  I made this simple list to show you how to add flavor to your coffee beans or your finished brew and maybe add a little spice to your life.
Flowers, Yes Flowers
A common thing in parts of Europe, adding a few lavender flower leaves to your coffee before grinding it produces surprising results. A small pinch of flowers or herbs can change the overall taste of your coffee. Some flowers are known to enrich your coffee with additional medicinal benefits.
If you don't grind your own coffee beans you can do something else. Adding rosewater to your cup of joe gives it a smooth finish. If you're struggling with the bitter aftertaste of coffee this could be a viable solution.
Alcohol
Adding alcohol to coffee is a tradition in some households, especially around the holidays. Everywhere you look online there are recipes for coffee with whiskey, rum, vodka, sambuca, and of course flavored liqueurs.
These hot beverages are not only perfect for a cozy night at home, but they're also sure to warm you up when tailgating at outdoor sporting events. They're also favorites amongst people participating in a winter sport like skiing or snowboarding. Other people like their coffee with a little kick year-round.
Spices
Adding a little spice to your brew can have a significant outcome on the taste of your drink. Here are some commonly used spices with coffee.
Cardamon
Negates the effects of caffeine on the body and boosts fiber. Add to coffee beans before you grind or add a dash to your brewed coffee.
Cinnamon
Popular in Mexican coffee, cinnamon can add a delicious aroma to your drink. Rich in antioxidants, cinnamon has anti-inflammatory properties, and it can help reduce heart disease.
Gingerbread Spice
Ginger, nutmeg, and clove can serve as a substitute for cream and sugar creating a new flavor for your coffee cup.
Extracts
Extracts are a fantastic ingredient when tinkering with coffee flavors.
Vanilla extract can be added to coffee for a sweet and creamy flavor.
Almond extract can make the coffee taste a bit nuttier.
Peppermint can give your coffee a little extra punch.
Extract in bean form can be added to the beans and grinder together. Only a few drops of liquid extract should be added to a finished cup.
Chocolate
Butter
Believe it or not, people are enjoying their morning coffee with butter. Dropping a bit of butter in your morning black will boost your energy levels throughout the day. Butter will obviously change the flavor of your coffee making it creamy and a bit more filling. The butter is often accompanied by a couple of drops of coconut oil.
The reason this caffeine boost seems to last a little longer is that our bodies need a little longer to process the coffee in our system. People who drink butter coffee in the morning tend to stay fuller throughout the day often eating smaller portions of food.
Salt
Salt has long been regarded as a paring for a fresh cup of coffee. If your cup of Joe tastes bitter sprinkle a little salt on it to change its dynamic. Just a tad of salt can dissolve any unpleasant bitterness from your coffee.
According to Alex Azoury from Homegounds.com, the reason salt makes coffee taste better is that "it neutralizes the bitterness by blocking the taste buds responsible for it".
Ice Cream


A bit less of a morning drink and a bit more of a dessert served after dinner. Formerly known as affogato, ice cream with coffee is a famous treat mixing hot and cold for a delicious dessert.
Adding ice cream to coffee can make you addicted to a new type of drink but remember not to enjoy it too late in the evening or you can have a hard time falling asleep.
Originals
If you have any other ideas on how I could spice up my coffee, please share them in the comment section below. I am always experimenting with new tastes and would like to hear which ones you think are worth a try.
I've always seen coffee as a way of bringing people together. Everywhere I go people seem to enjoy a fresh cup of coffee and that's what drives my passion. There's always a new brew to master, and there's always a new face to enjoy it with. Hitch a ride with me on a coffee-fueled adventure to find a perfect cup.