Starbucks has quickly become the premier coffee spot in the world. However, Starbucks is not just known for coffees, but for their great variety of teas and other drinks.
Many of these drinks are great for fighting a cold because they offer natural ingredients that work well with your body to minimize the possibility of getting sick. They also help treat your cold so that you can get back to your normal life.
Here are a few of these teas and other drinks that help with your common cold.
Complete List of the Best Starbucks Drinks for a Cold
Choose one of these drinks from Starbucks to fight the cold or a stuffy nose. Read more about each option below.
Honey Citrus Mint Tea (Medicine Ball)
Passion Coldbuster Tea
Chai Tea
Emperor's Clouds and Mist
Mint Majesty
Jade Citrus Mint Brewed Tea
Peach Tranquility Tea
Royal English Breakfast Tea
Steamed Apple Juice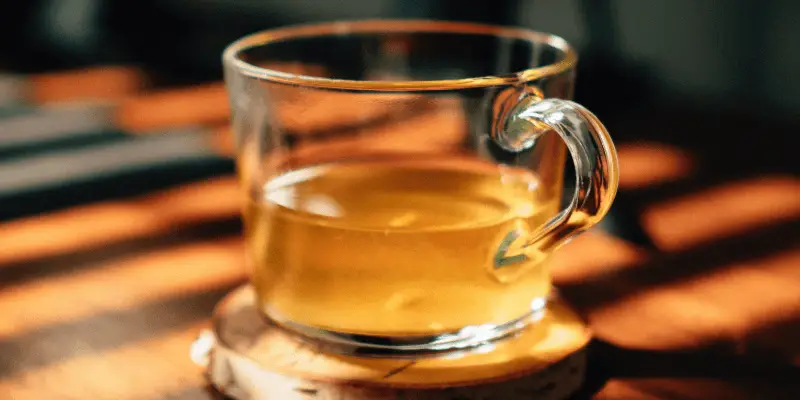 Starbucks Drinks for a Cold
1. Honey Citrus Mint Tea (Medicine Ball)
The delicious Honey Citrus Mint Tea is good for your cold because it contains soothing ingredients like honey, lemons, lemonade, Teavana Jade Citrus Mint Green Tea, Teavana Peach Tranquility Herbal Tea, and water.
Honey, lemons, and green teas are some of the most powerful ingredients for curing a common cold.
2. Passion Coldbuster Tea
During cold and flu season, you want the best old remedies around you to curtail your sniffles, aches, and pains.
The Coldbuster Tea is a special blend of those old remedies mixed in tea form to help you through the winter months. The name says it all because it is meant to bust up your cold and help your feel better.
Ask Barista For:
A Venti tea with one bag of Passion Tango tea and one bag of Emperor's Cloud and Mist with half steamed lemonade and half boiling water. Finally add a bit of honey.
3. Chai Tea
The ginger in Chai Tea helps to calm and soothe your gut, which helps to build up your immune system.
Nobody does Chai Tea better than Starbucks with their special natural ingredients.
Chai tea helps to warm you on the inside while fighting off the bacteria that lead to the common cold.
4. Emperor's Clouds and Mist
The Emperor's Clouds and Mist is a smoky, soft, sweet, gentle green tea with a soothing taste that will melt all your stress away.
The tea is caffeinated which means that it will give you the energy to get things done around your home and at work.
5. Mint Majesty
Starbucks Mint Majesty is a great way to begin your day.
It is made with small amounts of lemon verbena and a special blend of mint. The tea does not contain caffeine and has zero calories.
If you are a mint coffee lover, then this is the one for you.
6. Jade Citrus Mint Brewed Tea
Jade Citrus Mint Brewed Teat is a healthy balance of all the ingredients that are required for a great tea.
This is another mint tea for the person who loves the soothing flavor of mint blends.
The tea is made up of green tea, lemongrass, a spearmint blend, and lemon verbena.
It creates a soothing explosion in your mouth that will leave you wanting more. Your taste buds and your cold will thank you for the great taste.
7. Peach Tranquility Tea
The Peach Tranquility tea is just that, a flavorful tea that will bring serene tranquility into your life.
The ingredients include a fusion of peaches, rose hips, chamomile blossom, lemon verbena, and candied pineapple.
The blend is like something you have never tasted before and is caffeine-free.
8. Starbucks Royal English Breakfast Tea
It is the wonderful complexities involved in creating black tea that makes this Royal English Breakfast Tea stand out above the rest.
It is a classical not-to-old tradition. Use this soothing tea during the cold season in the winter months before drifting off to sleep.
9. Steamed Apple Juice
There are many health benefits to drinking Steamed Apple Juice from Starbucks.
These include: relieves asthma symptoms, helps with heart health, aids in weight loss, relieves the pain of constipation, protects your brain, improves overall skin health, serves as an anti-cancer agent decreases the risk of metabolic syndrome, and improves your eye health.
Steamed Apple Juice is the best way to keep common colds away during the winter months.
Starbucks teas and apple juice are a great way to begin and end your day.
It will keep your body's energy levels up so that you can do more during your day. As you browse online through the different teas, keep in mind your taste and what would be good for you.
All of the teas and apple juice contain healing ingredients for the common cold and other ailments.
When your sniffles begin and your body begins to ache with pain and soreness, reach for your Starbucks teas to help you feel better and get a better quality of sleep throughout the night.
This is one of the best investments that you will ever make for your overall health and well-being.
Your family, friends, neighbors, and children will thank you for helping with treating their common colds in a most delicious way.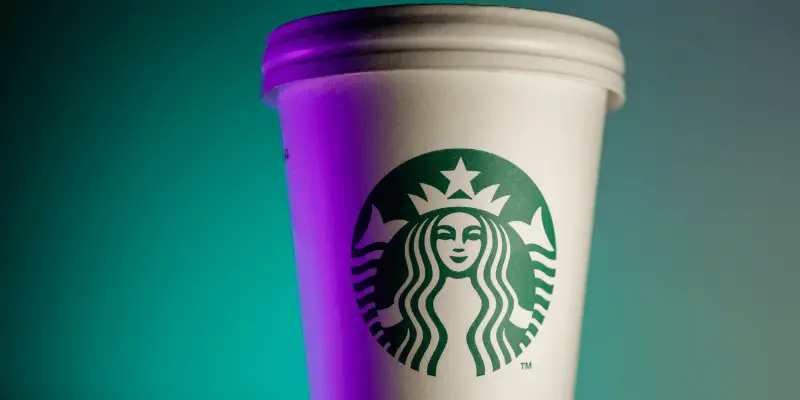 Summary
Now that you know that Starbucks also has teas and other drinks in addition to coffee, you can begin trying them all.
These teas contain natural ingredients like lemon, honey, and others that will wake up your senses and give you the energy to get things done during your day.
You will no longer need to feel guilty because these teas and apple juice are zero calories.
Nobody knows how to give you a wide variety of teas that will help to warm you on the inside and start your day off right like Starbucks.
Stop in or drive through Starbucks to get your teas during the cold season. They are a great preventive tool and will help you get your body to normal, even after getting the common cold.
You may order these teas online or pick them up at the Starbucks store.
Try each tea to see which one is most loved by your family. You may want to order different teas so that you will be well-stocked up for the winter months.
I've always seen coffee as a way of bringing people together. Everywhere I go people seem to enjoy a fresh cup of coffee and that's what drives my passion. There's always a new brew to master, and there's always a new face to enjoy it with. Hitch a ride with me on a coffee-fueled adventure to find a perfect cup.